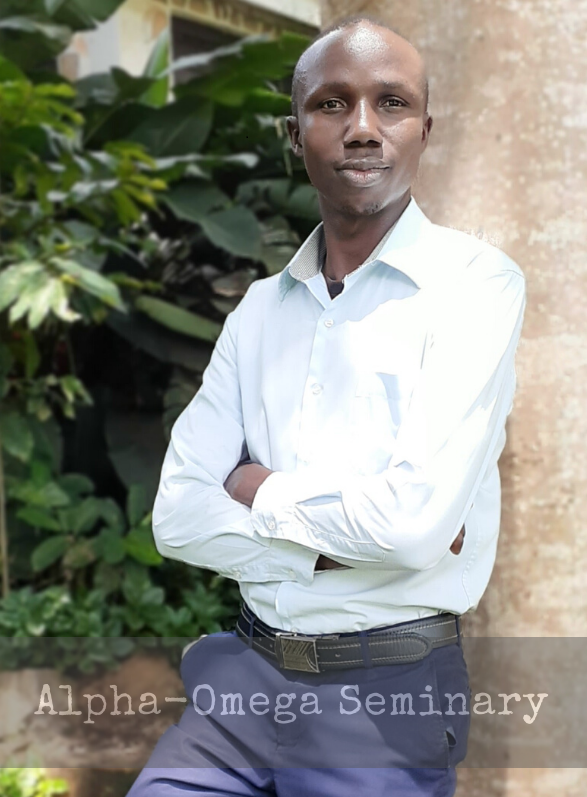 Welcome to the website of Alpha-Omega Seminary. AOS is an evangelical, degree-level school for training men who are already serving in East Africa as ministers of the Gospel of Jesus Christ. A pioneer in nontraditional, theological education in Africa, AOS was founded in 1990 in Jinja, Uganda. A beautiful campus (see Photo Gallery) is located on the banks of the River Nile just a few kilometers from its source at Lake Victoria. Our program is designed so students continue to be actively engaged in their ministries as they undergo studies, thereby enabling them to soon put into practice what they learned in the classroom.
If you're a pastor, evangelist or some other type of gospel minister and you have not yet been trained or you want advanced training, we invite you to explore our website to discover if Alpha-Omega Seminary is the place for you. Our mission is turning ordinary Christian workers into extraordinary Centurions of Christ. To learn about what this involves, go to More about AOS. If you want to enroll in AOS, go to Application Process.
If you're a mission-minded Christian who desires to get involved with God's work in Africa, we also invite you to explore our website to discover if your God-given talent can be put to use here. Whether your gift lies in the area of teaching, administration, construction, help, librarianship, or giving, or you're a prayer warrior, you can become part of the AOS Ministry Team. You may be able to minister from a long distance in your home country or perhaps the Lord might call you to come in person and work with us in Uganda, either long-term or short. To read about how people have already gotten involved in this ministry and how you might too, go to Join Our Ministry Team.
The website is also for current students and AOS graduates to get information (see News) and post testimonies about their ministries (see Meet Our Scholars).
So have a look around and may the Spirit of God be your guide.
"I gladly recommend my fellow gospel ministers to join Alpha-Omega - a place for equipping ministers, not where one learns ministry hoping to later get a job."
Mathias Sserugo
General Secretary
Evangel Church World Vision
Uganda
AOS Graduate
"I have taught courses eight times at Alpha-Omega Seminary over a 20-year period, and nothing I've done in my ministry has been more productive."
Ted Duncan
Senior Pastor
Calvary Bible Church
Bakersfield, CA, USA