W
elcome to the section on Meet Our Scholars. In this section we cover the following points:
As you read these testimonials, we think you'll agree with us that these are no doubt men of substance in the ministry.
Alumni & Students Speak about AOS
Prior to joining this seminary I had desired to get a place that would equip me better for ministry. I had been preaching the false prosperity gospel, but when I came to Alpha-Omega it has transformed my life. It was like every course I took, I said, "This is what I needed!" Alpha-Omega has equipped me. It has made me to be sharpened and become more effective. Alpha-Omega is a super place. I must confess that it has been a blessing to me and to many others also.
Johnson Makokha
Senior Pastor
Dominion Worship Centre
Kakamega, Kenya
AOS Graduate 2012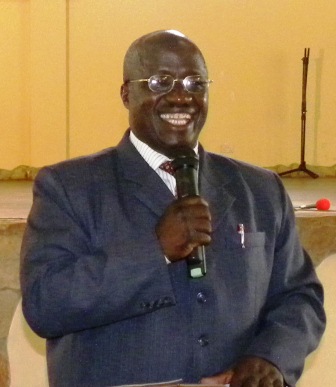 What attracted me to go to Alpha-Omega Seminary for training was the format of studies that allowed me to keep working in my ministry. At the time I was Regional Superintendent of Western Region with oversight of more than 400 churches. I also had many children to care for – nine of them! Plus one wife. The format of five weeks on campus followed by twelve weeks back home in the ministry helped me so much.
I was able to do my studies and still continue doing my ministry. In fact, we had to do assignments and projects for courses during those times we were back home, and most of those were somehow related to the ministry that I was doing.
The academic quality of Alpha-Omega courses is very high and the work is very demanding, but throughout the whole program, with the help of the Lord, I never missed a class or failed to turn in an assignment. I would very much encourage other pastors to go get trained at Alpha-Omega. It helped me very much, and I know it will also help you.
James Tumwijukye
Bishop
Pentecostal Assemblies of God
Kabale, Uganda
AOS Graduate 2000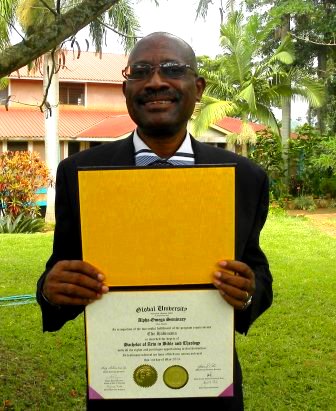 I am very grateful for Alpha-Omega Seminary. Before joining I was an evangelist. In doing that work people often asked me questions that I could not answer. So I decided that I needed to go for training, and I thank God that I found the right place at Alpha-Omega! While undergoing my training I became a pastor. Now I am in charge of Bible teaching for all our churches throughout Rwanda. I am very pleased with the quality of education that I received in the seminary. I appeal to my fellow ministers of the gospel to come and discover for themselves the richness of Alpha-Omega.
Elie Habimana
National Director of Bible Teaching
Presiding Elder
African Methodist Episcopal Church
Kigali, Rwanda
AOS Graduate 2012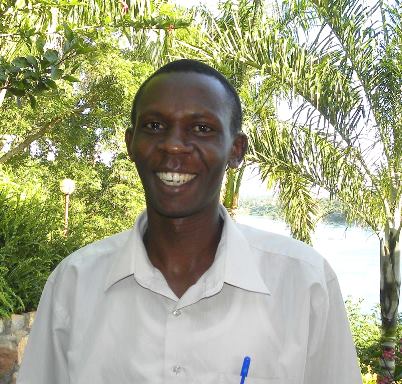 I am privileged to have come to Alpha-Omega. I remember the course Galatians and Romans. I used to preach to my church to do good so that God can accept us. But what I learned in that course was that it is through faith in Christ that we are accepted by God, not because of doing good.
I'm equally grateful for the course Christ's Teaching on Prayer. Sometimes I used to give up to pray. I prayed, but I didn't see anything happen. But during that course my heart was refreshed. I felt to begin praying again, and I know for sure that God is going to do something great for my life.
We appreciate everyone who has supported this school for what you are doing to our lives. We thank you very much.
Moses Masuba
Pastor
Bulambuli PAG Church
Mbale, Uganda
AOS Student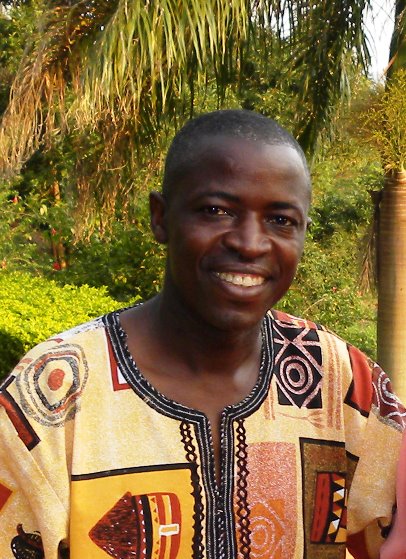 What I really liked about AOS was the system of rotating on and off campus whereby you are not cut off from your church and family. The degree program is set up in such a way that you can easily practice out what you learned while at school. And the courses are very practical thereby adding value to the ministry – courses such as Pastoral Counseling, Missions, and Self-Supporting Church.
Another thing that I appreciated was the affordable fees. As you could be aware, the ordinary pastor's income in Africa is very low. This makes it hard for most pastors to pursue education in view of the fact that they have their own children and dependents to care for. The low fees structure rescued us and made it possible to get trained. We are forever thankful.
There are several reasons why I would gladly recommend my fellow gospel ministers to join Alpha-Omega. For one, AOS is a place for equipping ministers, not where one learns ministry hoping to later get a job. Also, the courses offered are beneficial to the local church. And lastly, with some minor adjustments, pastors are able to fit in with the structure and get trained as they continue in their ministries.
Mathias Sserugo
General Secretary
Evangel Church World Vision
Jinja, Uganda
AOS Graduate 2009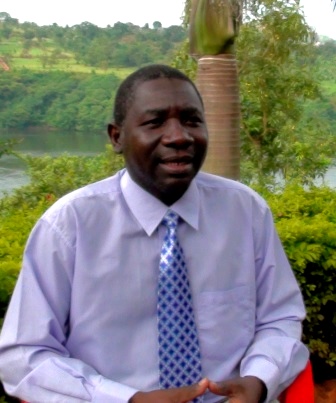 Although I had never gone anywhere for training, I served as a pastor for 16 years in the same church. Later I was elected to be overseer of 600 churches in the north, and it was then that I knew I had to get trained. My former assistant pastor Jimmy Okodi, himself being an AOS graduate, strongly recommended Alpha-Omega, and so I started the pursuit of a degree in theology at the age of 45 years.
The way the AOS program is designed allowed me to get a quality, Christ-centered education while still continuing to serve the churches. What I'm talking about is studies on campus for 5 weeks followed by 12 weeks back in my field of ministry. It takes much commitment, but God will see you through to the end just as he did me.
At the time when I started my studies, I thought I knew a lot. But I soon discovered that I didn't know that much, and I also saw that some of the things I had been preaching were contrary to what the Bible actually says. I became determined to stop preaching falsehood and to correctly handle God's word.
I have been shaped by the hands of seasoned men, such as AOS President James Clair, who really fine-tuned us to become better ministers of the Gospel. The training I received also helped me to train others who are now very active in ministry. The result is that there is much growth taking place and many are being added to the church.
Joel Mukalu
Pastorate Bishop
Pentecostal Assemblies of God
Lira, Uganda
AOS Graduate 2012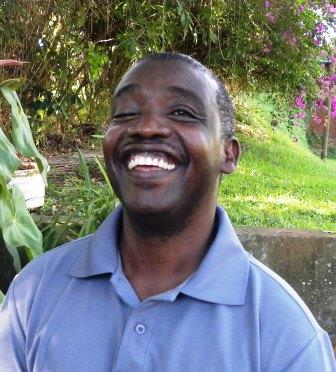 I am thankful for the opportunity to get trained at Alpha-Omega. I am now about to graduate. The program of studies has been very demanding, but I can definitely testify that it has been worth all the effort. It was especially hard for me coming from the country of Burundi where we speak French plus our native African languages. English is my fourth language. My English was not so good when I began my studies, so I had to work even harder. The seminary's battle cry is SURRENDER IS NOT IN OUR CREED! and I was determined not to surrender but to persevere unto the end.
Two courses that have been most beneficial to me in the ministry are Pastoral Ministries and Homiletics. Dean Ngobi taught me Pastoral Ministries, and from that course I learned much about having a shepherd's heart like Jesus has to care for the sheep. My professor in Homiletics was President Clair. He taught me how to prepare sermons that are true to the Word of God and beneficial to the Christians – how to take the then & there of Bible times and make it understandable and practical for our people in the here & now.
Antonie Hayimana
Overseer
Eglise Vivante de Christ au Burundi
Bujumbura, Burundi
AOS Student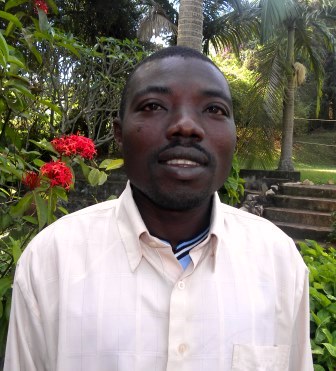 I am from South Sudan. We have suffered through many years of war when we were ruled by the Islamic government of Sudan that killed 2-3 million of my people because we are not Muslims. We now have our independence, but we are a struggling new nation facing many problems.
I have been serving as a pastor although I never was trained in theology or how to do ministry. There are many untrained pastors in South Sudan. I thank God that he has now made a way for me to get training through Alpha-Omega.
Although it takes me two and a half days by bus to reach the seminary from my place, yet I rejoice because my prayers have been answered. I want to take what I learn at Alpha-Omega and then teach those things to my fellow ministers back home. And I would encourage my fellow pastors from South Sudan who have begun their studies at AOS not to give up but be determined to graduate.
I thank God that my soul is now at rest because I have been longing to be in a seminary like this. It is my humble prayer that the Almighty God gives me his grace and strength to be able to complete this task which I have started. May the glory go to God as he fulfills his purpose in my life.
Simon Elisha Mawa
Pastor
Evangelical Church of South Sudan
Yei, South Sudan
AOS Student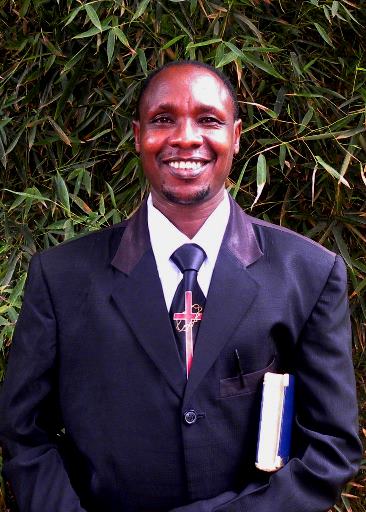 I thank God for giving me the chance of studying at Alpha-Omega. There I learned to accept fellow students who came from other churches. I used to count only Pentecostal ministers to be saved, not those from non-Pentecostal churches. I did not know that they also were my brothers in Christ.
I formerly was ignorantly counting certain false prophets among my fellow ministers, and I would allow them to preach in my church. But in one of the courses I took at the seminary (The False Gospel of Greed and Delusion) that was taught by our President, I learned about false prophets, their greed for money, and the tricks they use to deceive people into thinking they are miracle workers. I am now very careful not to allow preachers of false doctrines into my church.
Since completing my studies, Jesus has caused my ministry to be successful. I have now been appointed as head of Lake Babati Bible College. We have a diploma program to train leaders of our churches in order to give them what I got from Alpha-Omega. Many thanks and may God bless all the staff and faculty of the seminary.
David Massey
Overseer
Elim Pentecostal Church of Tanzania
Babati, Tanzania
AOS Graduate 2012
Featured Ministry Testimonies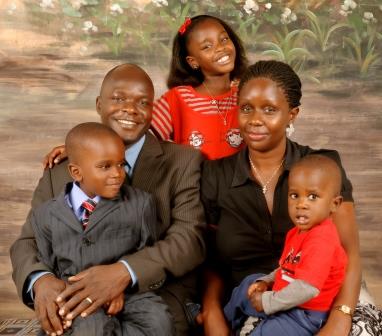 God has enabled me to preach the Gospel of Jesus Christ to people of different cultures from Uganda to other parts of Africa and beyond. I have also ministered in Asia, Europe, South America, and various islands in the Caribbean as well as to native Indian tribes of America. The most extreme place that I have preached Christ is among the Eskimos in Alaska during the winter. That was very cold to someone like me coming from the equator in Africa. I have been there five times now.
I attribute the success I have in ministry thus far to God's wonderful grace and the solid foundation I received from Alpha-Omega Seminary. I do want to thank the founders of AOS, our Dad and Mum Clair, for being faithful to stand firm and establish AOS despite the enemy's attacks and to endure hardships when tempted to quit. Faithful unto Death!
Andrew Kirya
Director
Zion International Christian Ministries
Kampala, Uganda
AOS Graduate 1995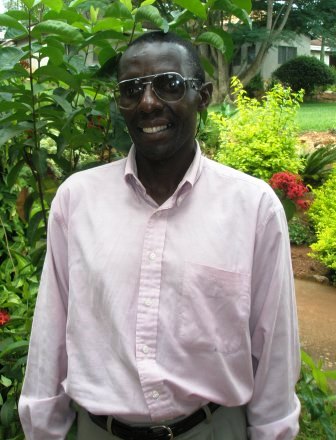 When I began my studies at Alpha-Omega I was overwhelmed by what I was exposed to at the seminary. I had been in ministry for some time, but I soon realized that I basically knew nothing about what I was doing. So as we went through the classes and interacted with various teachers, and especially our President, I developed the feeling that my fellow pastors at the grassroots needed to get what Alpha-Omega was giving out.
But unfortunately the level of education down at the grassroots is very low, and most of the pastors cannot make it at Alpha-Omega because it is too academically challenging. So I decided when I graduated to design a training program especially for them. I chose certain courses that we took at Alpha-Omega, and based on those courses I designed a 20-course curriculum for rural pastors. There has been a wonderful response from the pastors. We now have 6 centers and have graduated 262 pastors from our training program.
Davis Matovu
Director
Soul Fishing Ministries
Kampala, Uganda
AOS Graduate 2006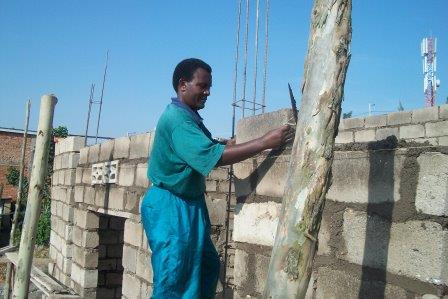 This is my testimony concerning the construction course (Applied Principles of Design & Budgeting in Basic Construction) that my class took in our 4th year. It was a difficult course. At the time I did not know that I would later need to put into practice what I learned in that course.
We are now building a church in Kigali. Although I am the Senior Pastor, I am also among the builders. I set a good example by working with my hands like the Apostle Paul. I carried blocks and built them into the wall. I also worked on the roof. When concrete is being mixed, I remember what my teacher said and I watch workers closely to make sure they are not cheating on amount of cement.
Because of what I learned in that course, I am trying to be a good steward of God's resources. And I do not want to be like "the nobles" who refused to work and help Nehemiah rebuild the walls of Jerusalem (Neh 3:5). When it comes to hard work, many pastors are too proud to get their hands dirty. They act like they are nobles.
Once again, thank you for what you taught us, for feeding us, for encouraging us, for sponsoring our studies, and for bearing with our mistakes. May God bless you for that. Your labor is not in vain in the Lord.
Augustine Rutagengwa
Senior Pastor
Kigali, Rwanda
AOS Graduate 2012
If you are interested in becoming a Scholarship Sponsor
to enable men like these to get trained at Alpha-Omega Seminary,